I traveled to Singapore at the end of November this year (2022). Originally it should be the trip where I visit all leftover interesting places that I missed during the last trip half a year ago, but it soon quickly turned up to be the best (somewhat) business trip so far.
Day -16: New plans
I already planned my trip to be just a 4-day trip with a full weekend dedicated to AFASG 2022, arriving on Friday (25th Nov).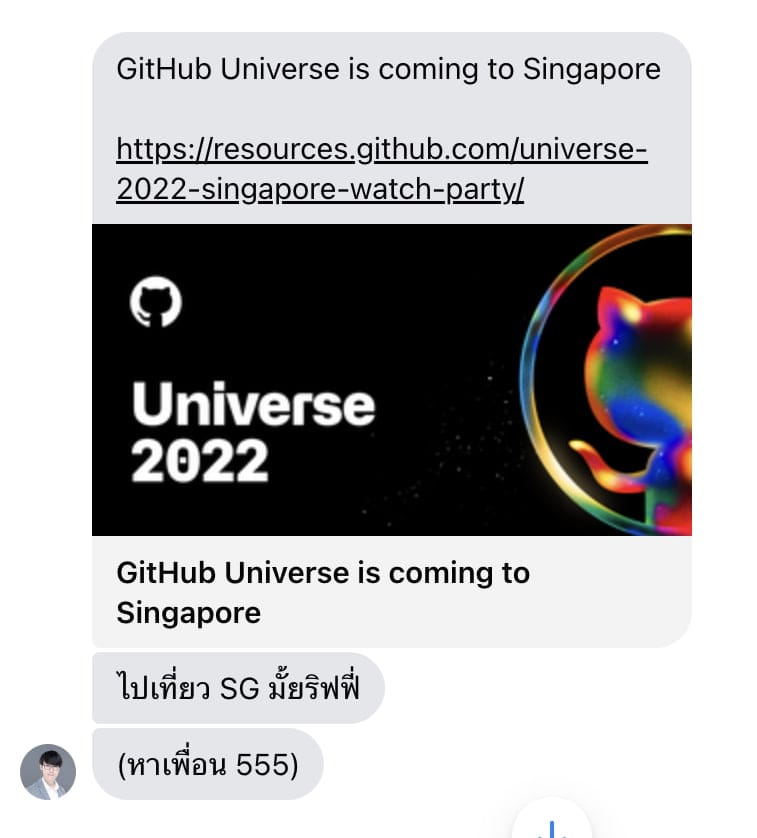 Then, my friend invited me to very interesting events which leads me to reschedule my flight to be 2 days faster (23rd Nov) and transform it into a 6-day trip.
After that I also found out that there will be GDG DevFest Singapore on Saturday as well, it's a rare opportunity to visit Google Developer Space so I registered for an event as well.
Dat -1: Inviting friends to an event
I also have a couple of friends who work in Singapore as well, so it might be great to also invite them to an event. I also asked them what do they want for me to carry to Singapore while I am in Thailand. And he always gives one clear answer.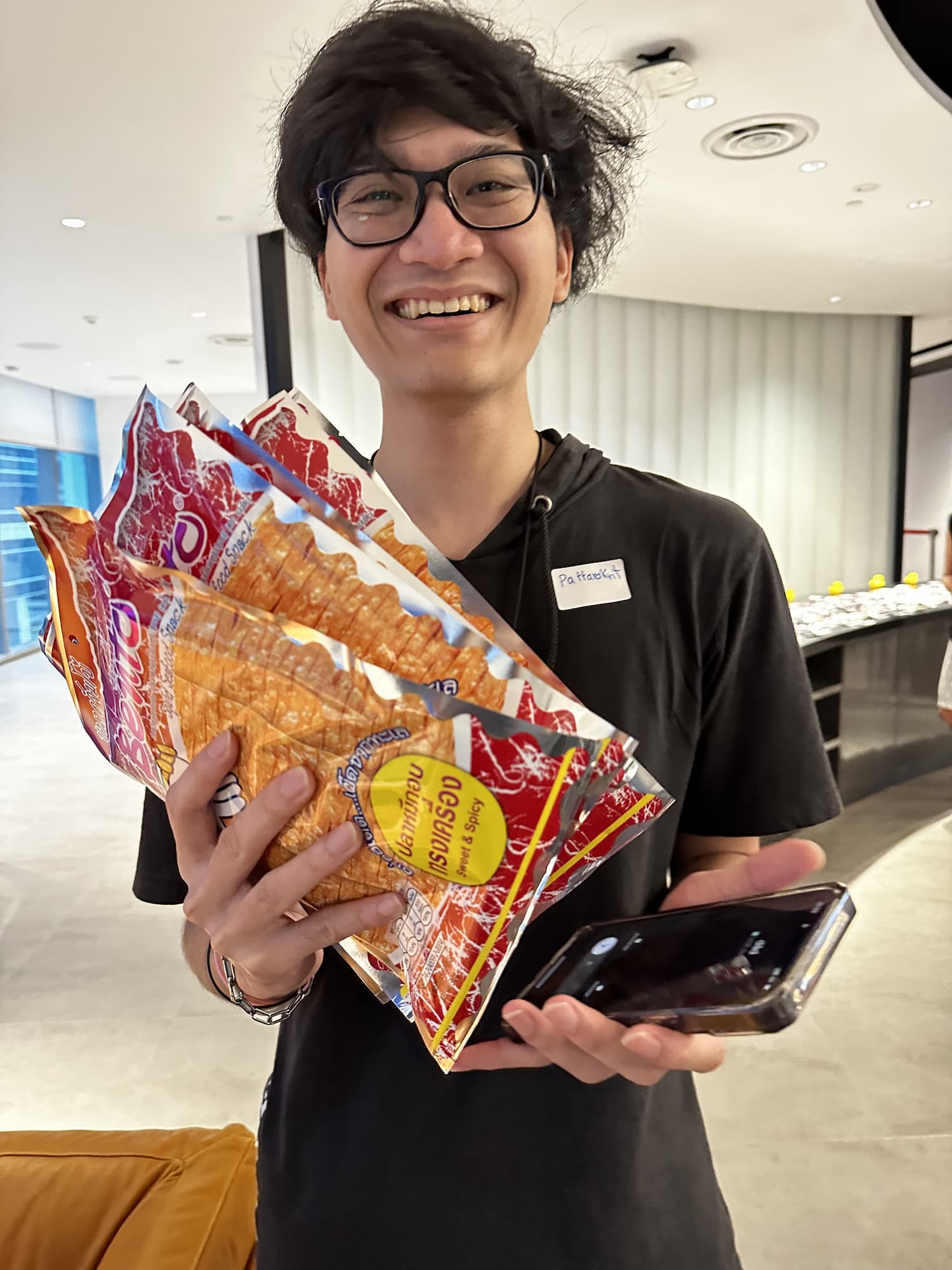 Best spicy snacks in SEA.
Day 1: Here we go again
All the same. Arriving at Changi airport, walking through immigration, getting a SIM card, and walk out to the station. I already explored Jewel shopping mall on the last trip, so I will pick up on this on the last day. So I quickly checked into a hotel and quickly speedrun to the first event which was located in.....
Microsoft Asia Pacific HQ!!!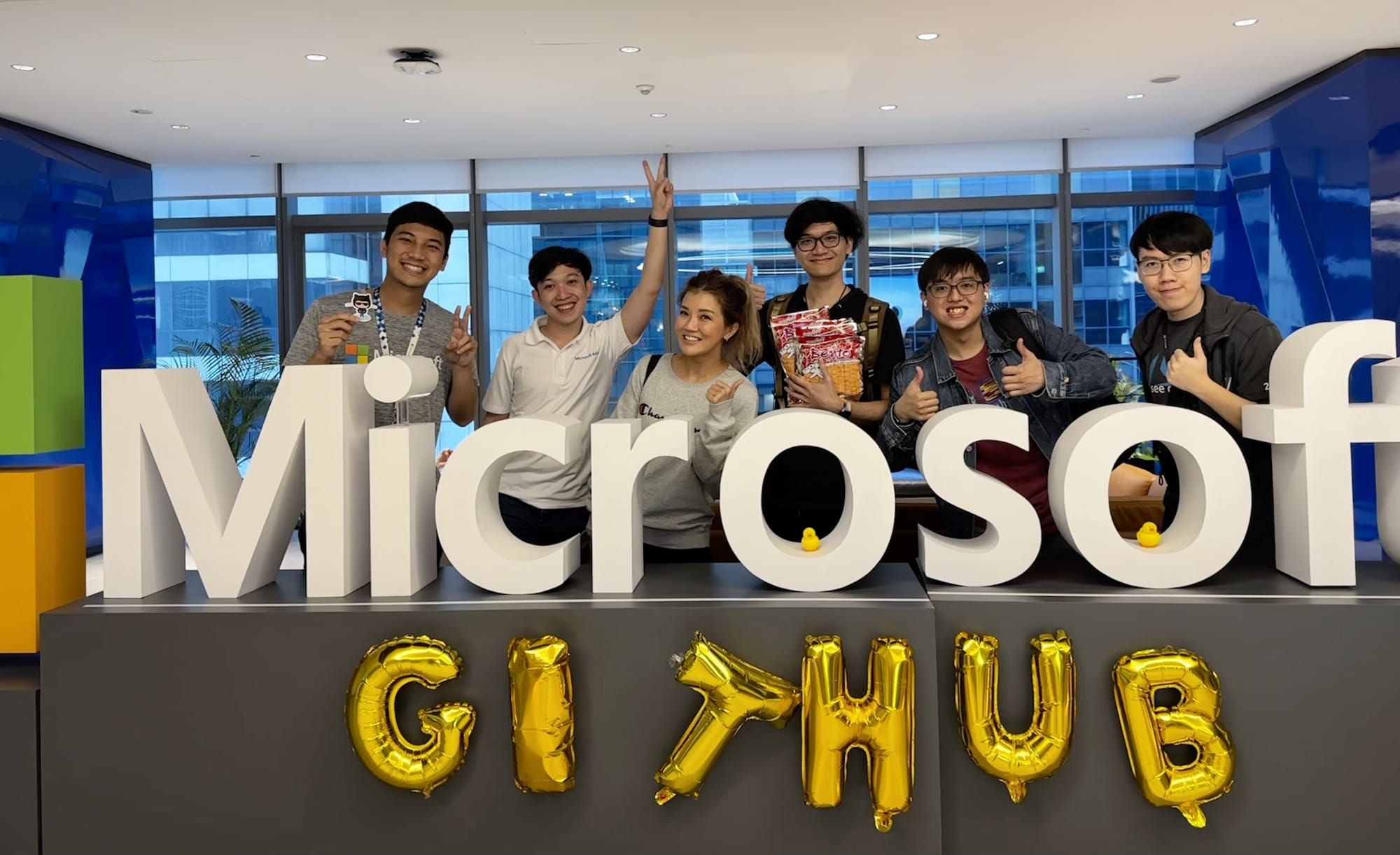 This event, GitHub Universe Singapore, is a relay event from Los Angeles showing many interesting facts about GitHub users in the South East Asia region, and many new upcoming products i.e. Larger GitHub-hosted runner, Hey GitHub!, and many more...
Did you know? Thailand is the second largest in user growth in SEA during the past 12 months.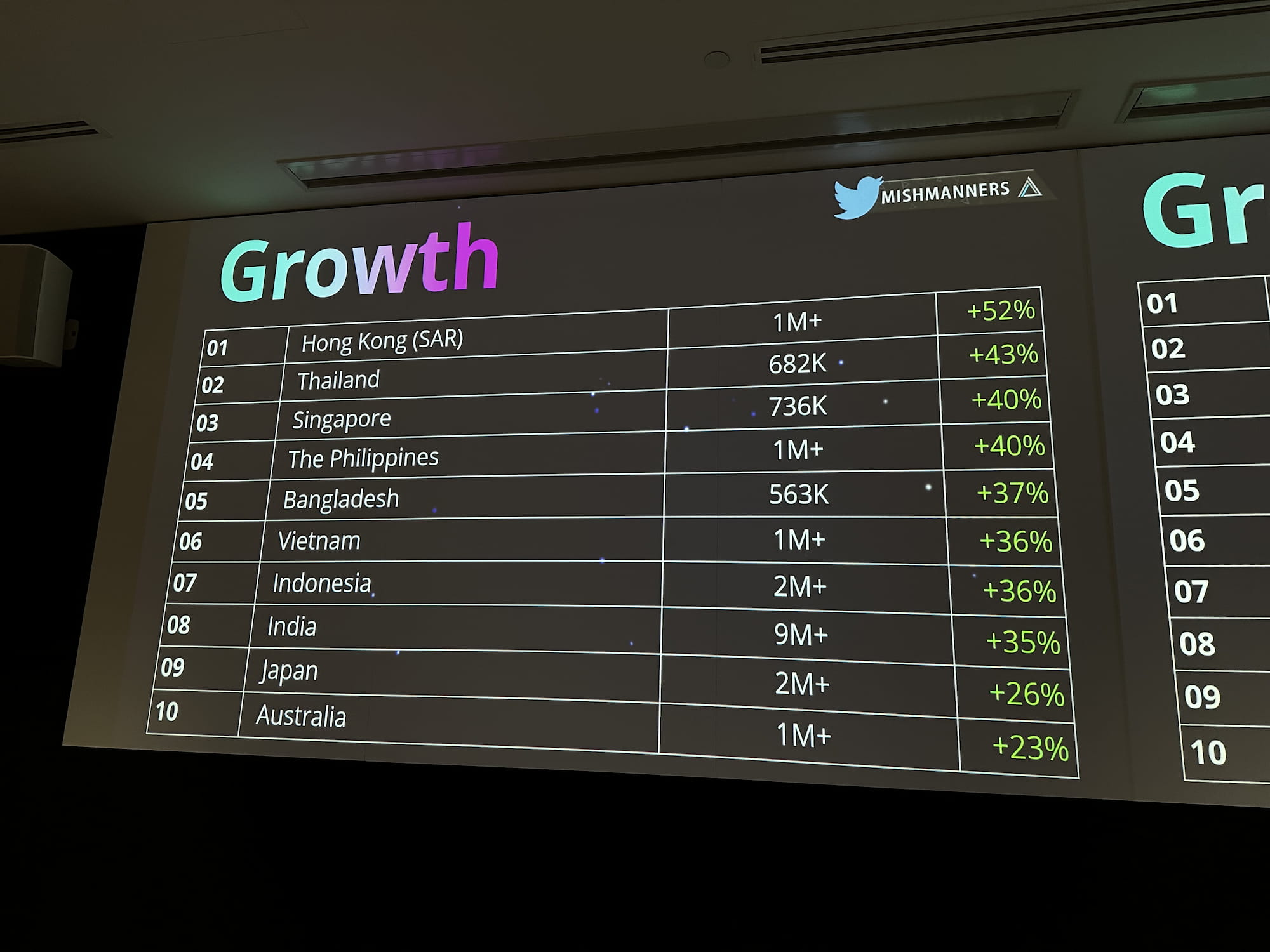 After the sessions, we also met Michelle Mannering, a developer advocate of GitHub, and talked about the possibility to held GitHub-related events in Thailand. So, be sure to follow for an update via our Facebook community page.‌
Also, we met the god of VueJS and Vite himself, Evan You!!!!.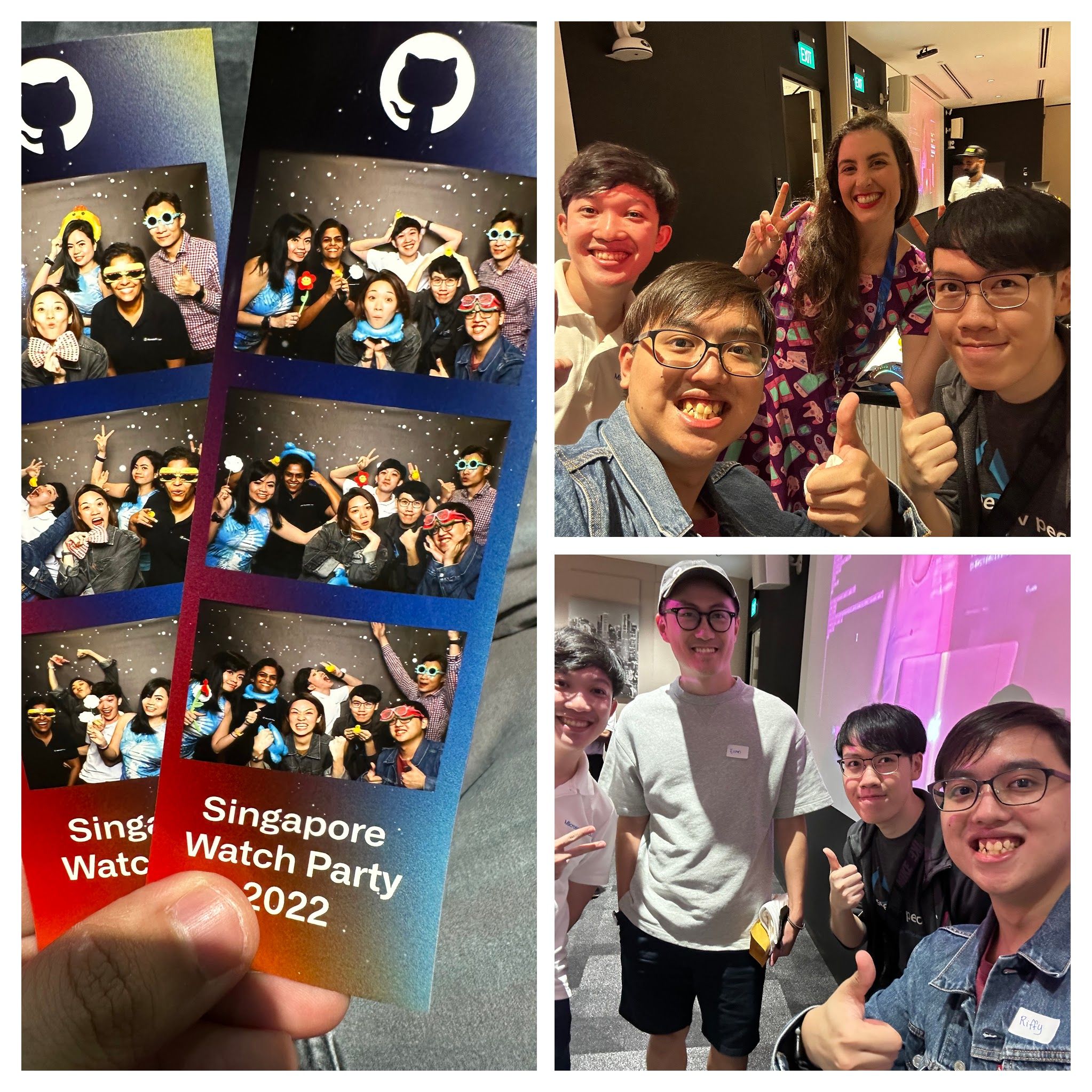 Day 2: Roaming across the country (literally)
From sunrise to sunset, I have a full day of free time to complete my travel list for places that I forgot to visit, and research during the last visit. From checking out Singapore's public housing in Pasir Ris area, biking across Marina Bay from Singapore flyer to finishing up at Gardens by the Bay to regroup with my friends in time to watch Garden Rhapsody.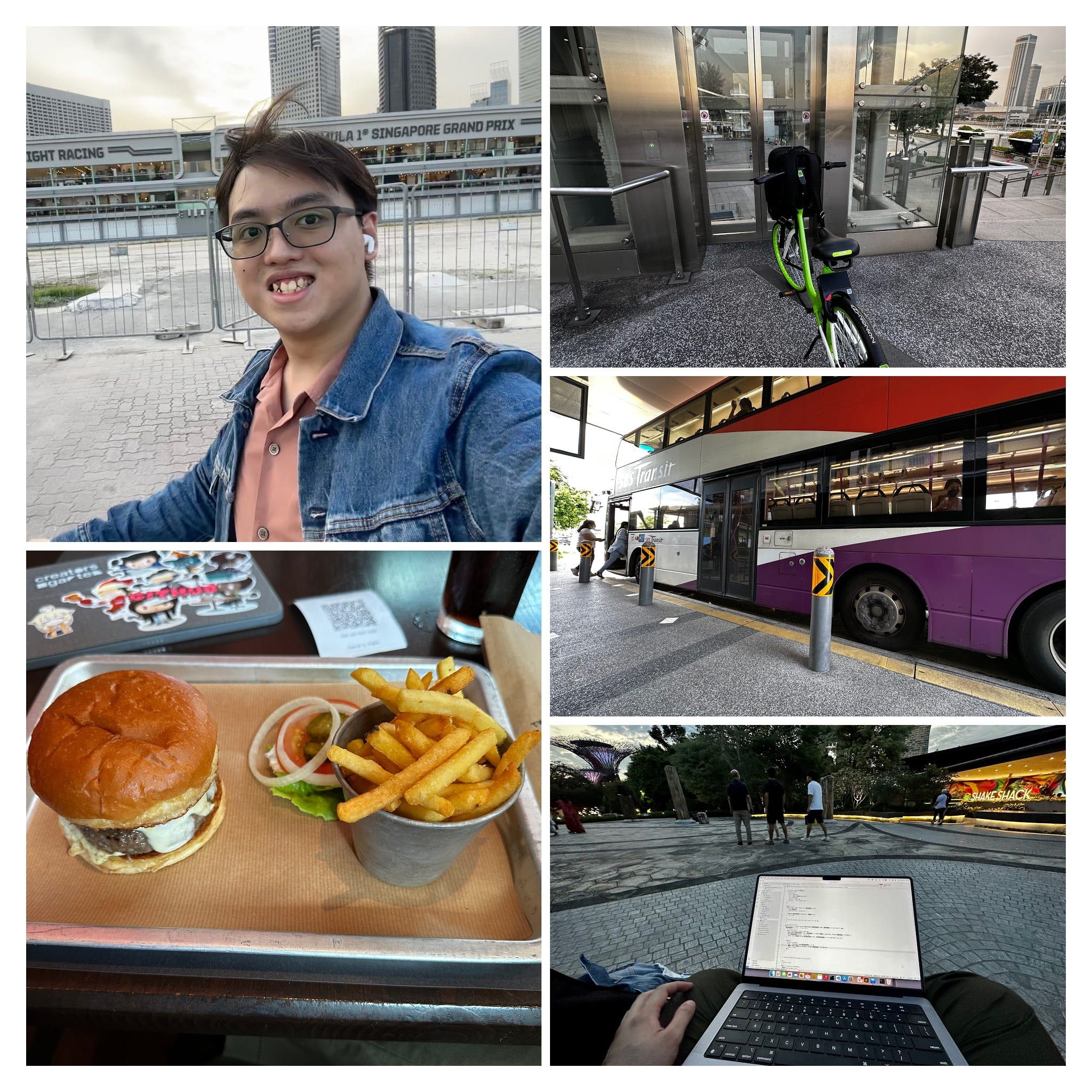 At night time, we commit a crime that is legal in Singapore....gambling. So I accidentally gained a profit for an extra S$16 by the end of the day.
Day 3: Unexpected visit
Last night after the lights show, my friends tell me that I could also join them to visit Google Asia Pacific HQ, which only able to do if you have someone who works at that Google campus to give you a tour. So I did a quick hotel change in the morning, and quickly go to Google right away.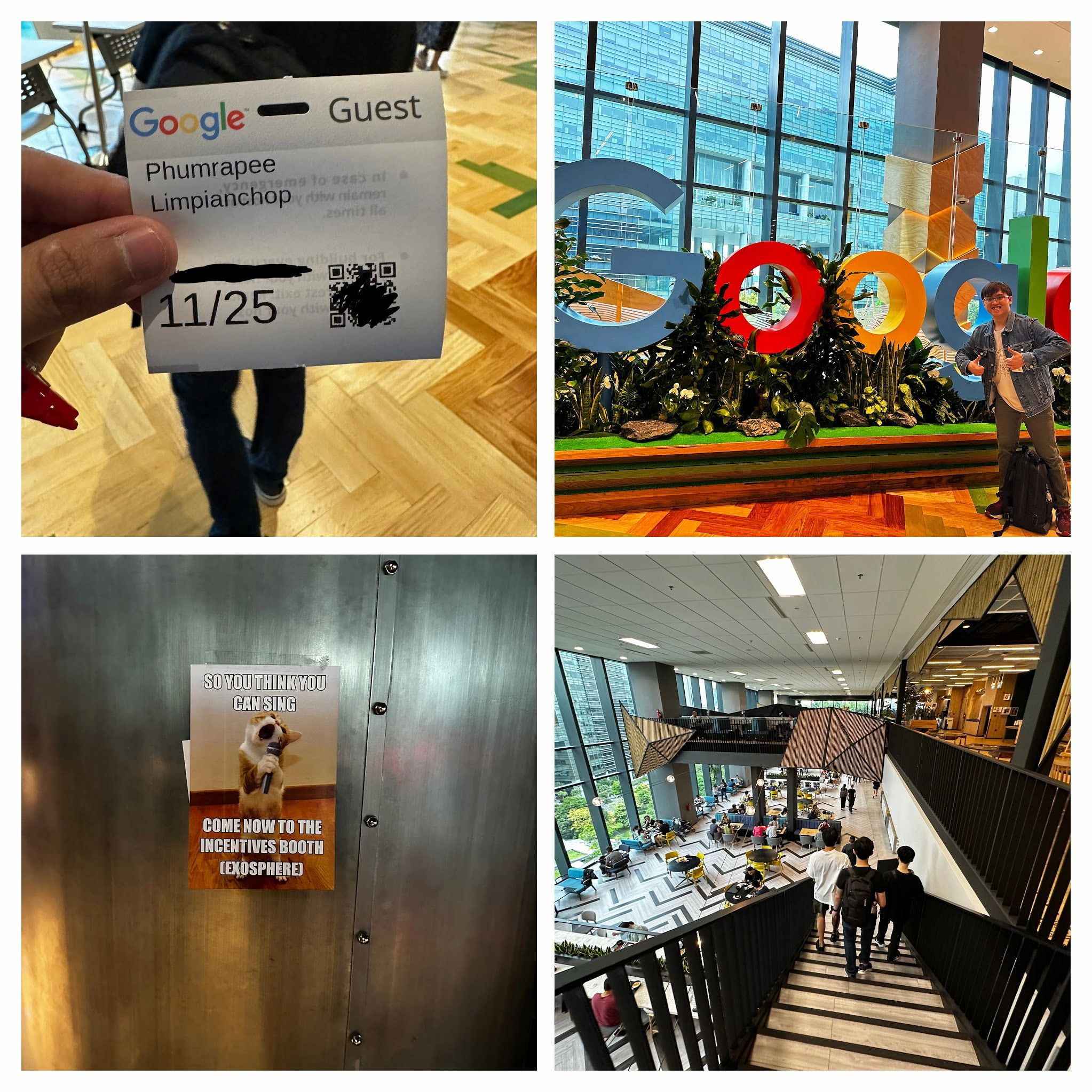 This is the best campus that I have ever seen yet. The campus consists of multiple buildings and floors, so there're many canteen and cafes spread across the building. Which, all foods, drinks, and snacks are free for all Googlers and visitors. We also found Fitbit vending machine that sells Fitbit smartwatches, and accessories at a crazy low price as well.
And that's about it for a day, at night I take an extra adventure to eat at a Michelin Star restaurant that sells food at a low price. In this restaurant called Hill Street Tai Hwa Pork Noodle, queueing is bad they say that the restaurant is busy as usual, and you can get a regular-size noodle for just S$8 which is crazy cheap for a Michelin Star restaurant.
At the time there were only 2 countries that have Michelin Star restaurants selling food at cheap prices which are Singapore and Hong Kong.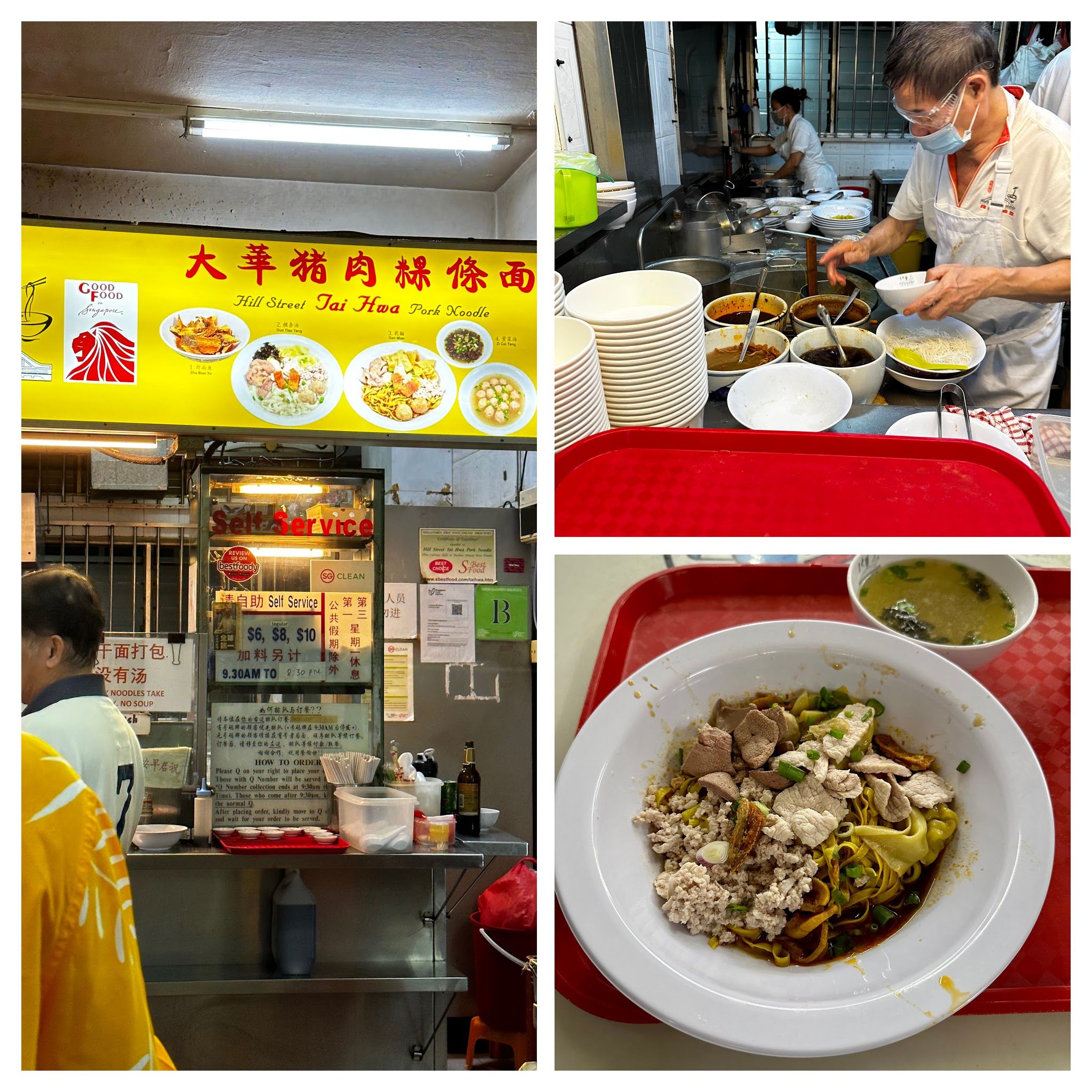 Day 4: GDG devfest
Yes, other than visiting workspaces inside Google, we also explore community areas when it's open for an event as well.
On Saturday, there is an event DevFest Singapore 2022 running as well. So, we attend an event and to a surprise, there were 2 Google Developer Experts from Thailand giving a speech at the event as well.
By the end of the event, everyone gathers in one hall for a lucky draw with a Pixel phone as the grand prize. Of course, we didn't have a chance against locals at all.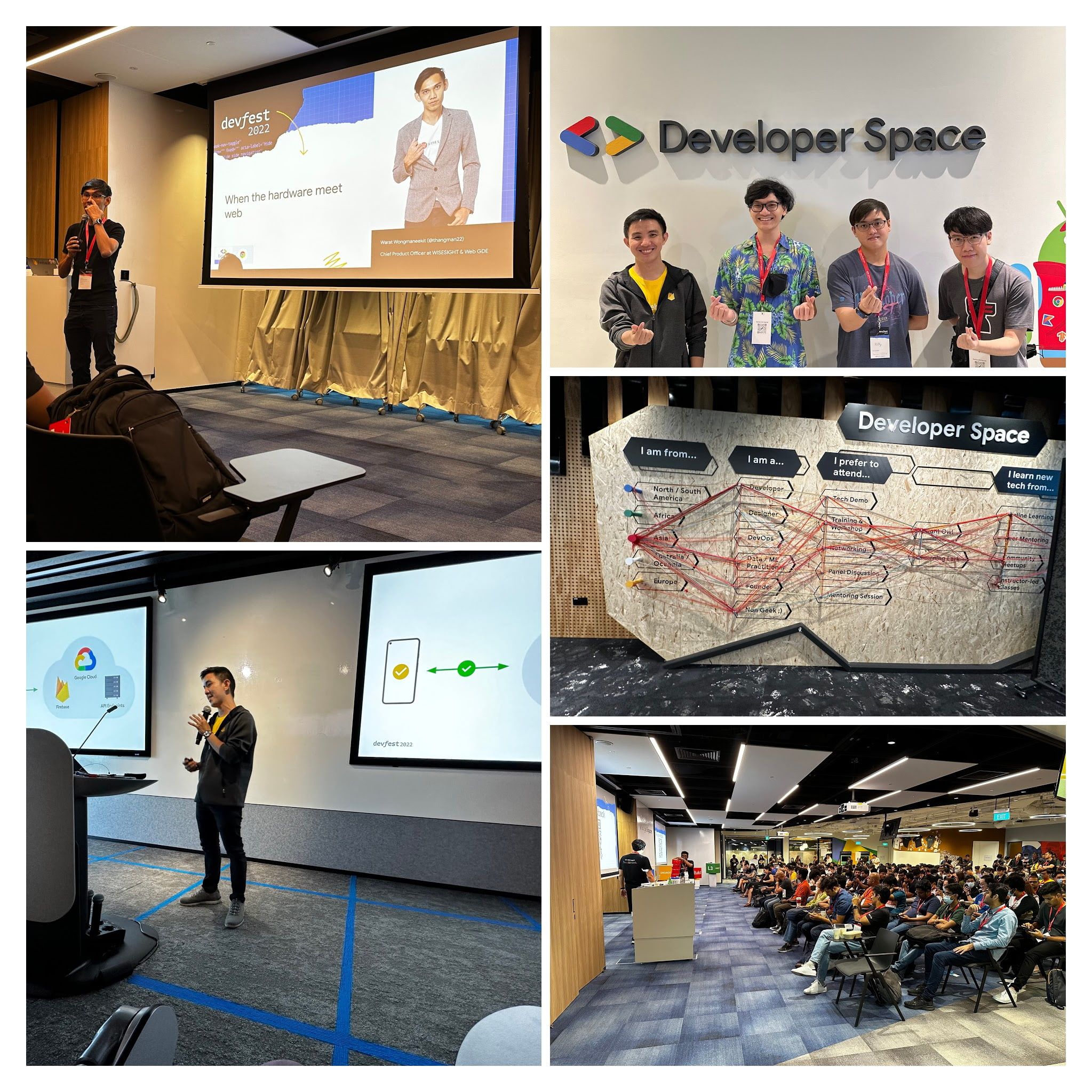 More than that, I also got an opportunity for networking and talk with other Web GDEs and Chrome developers as well. Super fun to talk and show off stuff that we never know before that it existed.
Day 5: Weeb day
Now comes the originally planned main event, Anime Festival Asia Singapore 2022. I and my friend arrived at AFA in the afternoon which still had a LOT of people waiting outside to enter the exhibition. There're many interesting booths from upcoming online games, and upcoming figures in production, to anime merchandise sold by circles.
Oh, also lots of cosplayers.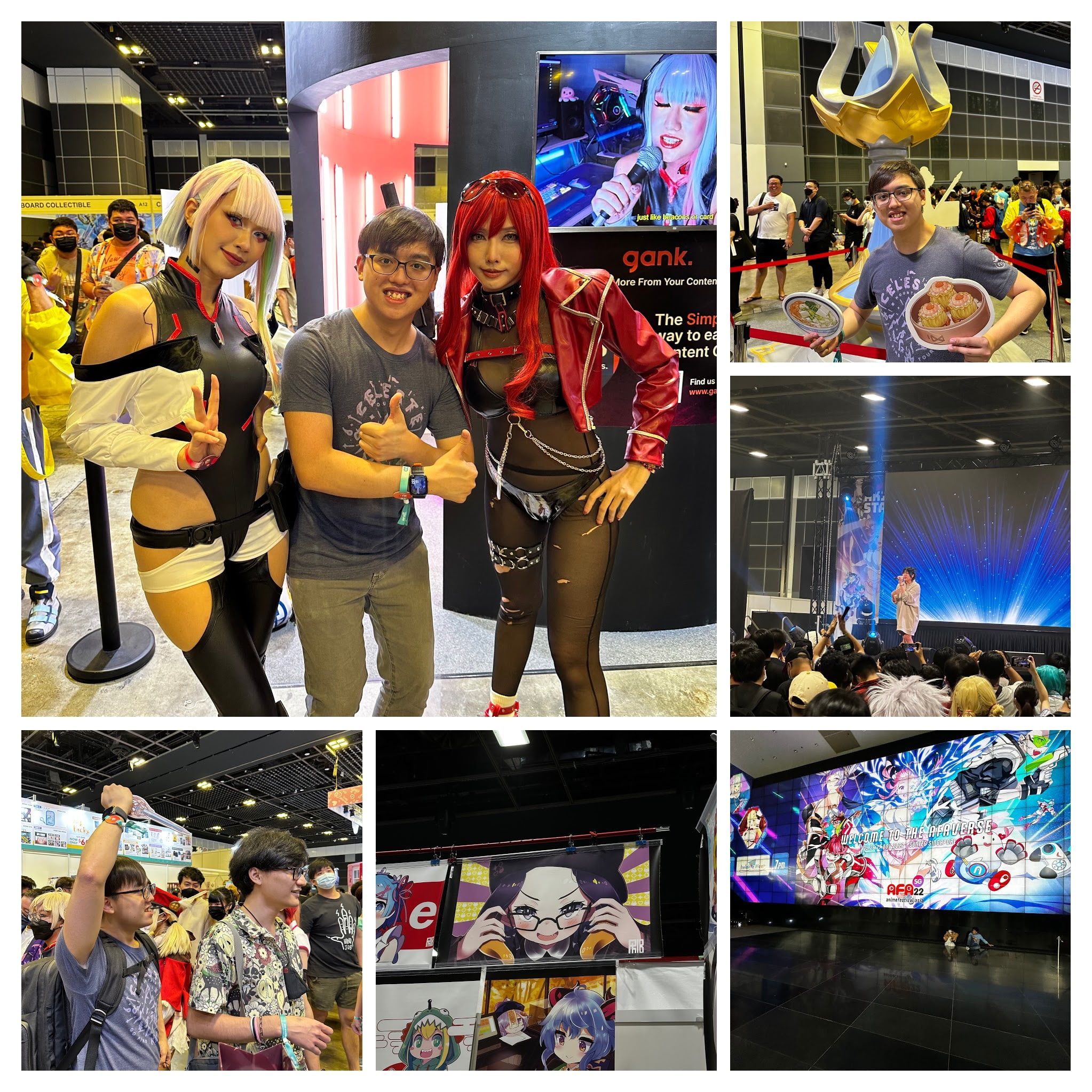 By the end of the day, we ended up shopping along Orchard road, where there are a lot of shops to explore from buying shoes to Apple Store. But the signature of street food in Orchard road is no more than cutting ice cream with a wafer that is being sold on the side of the road.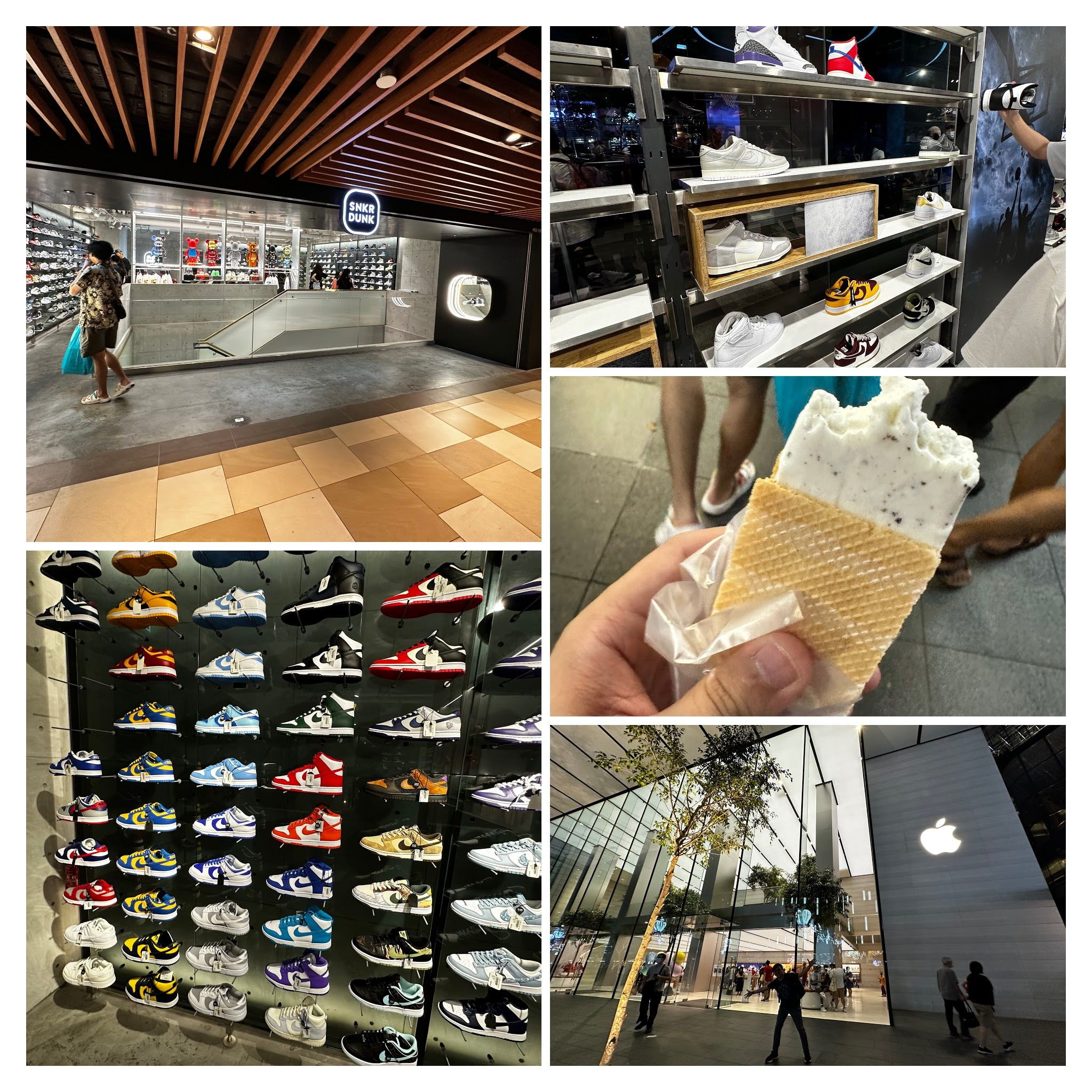 Day 6: Bai bai
On the last day of a trip, I want to go slow. By going slow, I mean speedrun shopping in Suntec City and back to shopping at The Jewel. To get a couple hours of free time to enjoy airport lounges and an extra hour for dinner.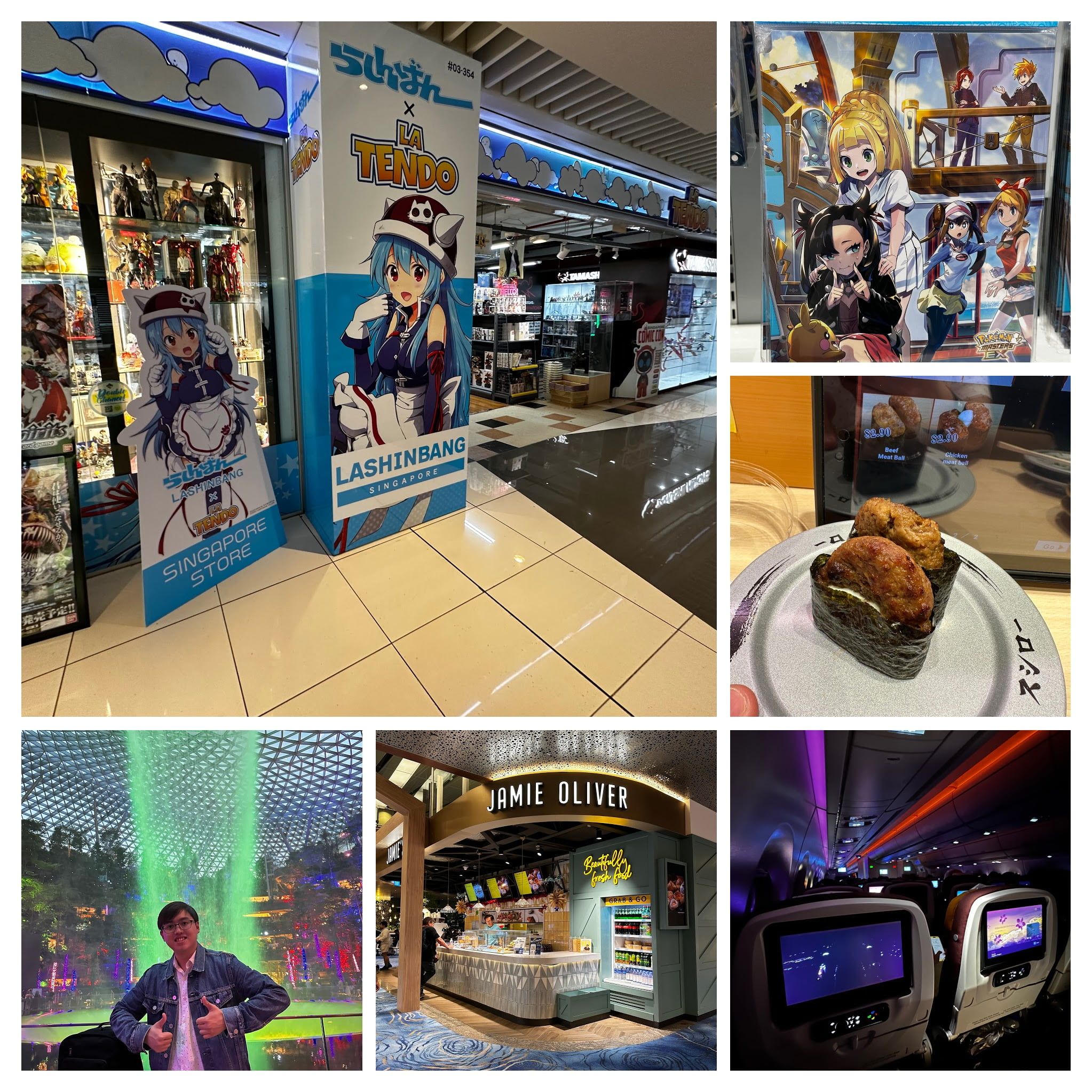 And...that's it, back to Bangkok and went to sleep.
As the conclusion for an entire trip, first I originally planned this trip to be just traveling around and joining AFASG. But somehow I managed to snag a couple of days in my trip to get one of the lifetime opportunities to visit Google, and Microsoft campuses in the same week and also got tons and tons of free swag along the way from GitHub sweaters, and stickers (which will be used as a reward for upcoming events), and tons of Google, and AFA swag back at home. This might be the most worthwhile trip I ever have had in my life yet. Looking forward to the upcoming ones.